How to Install Fonts
Note: these screenshots are from Windows 98 for this, so yours will probably look a little different. There are other ways to do this, but this is easier to explain...
1. Click Start > Settings > Control Panel (same for Windows NT/2000).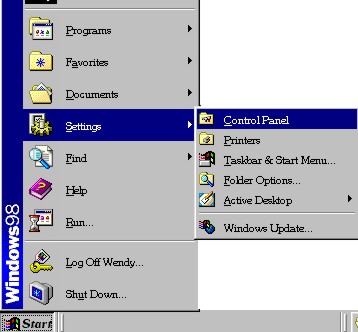 2. Double click the Fonts folder in the Control Panel.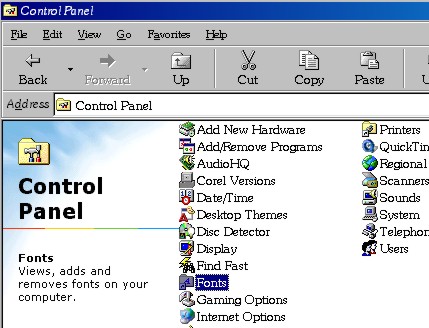 3. The Fonts folder will pop up. Next click File > Install New Font...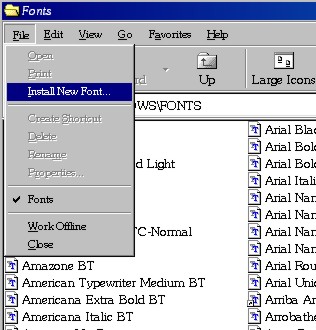 4. When you see this dialog box:
Where it says Drives, select the drive where you have the fonts you want to install. Floppy is usually "a:", hard drive is usually "c:"
Where it says Folders, find the folder you put it in (double click to open a folder).
When you get to the folder where the new fonts are, the List of fonts section will automatically search for fonts.
You can select one at a time or click Select All.
When you have the fonts selected, click OK.
If a font is already installed it will give you a message that you'd need to first remove the one you have - just ignore it (click OK).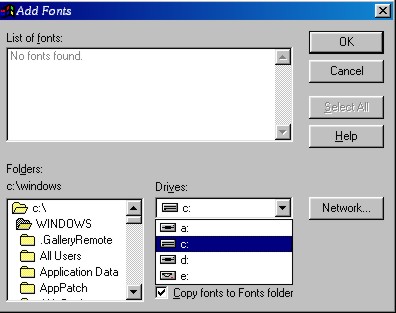 Done!