Reloading Web Pages
When you visit a web page, pictures, etc. are stored on your computer - this makes it faster to load if you revisit a page. Sometimes the pages are stubborn and don't want to reload correctly. To change your settings so that you see the most current version of the pages you're viewing, follow these instructions.
If you still see elements from a previous web page publish, try this (screenshots are from Internet Explorer 6.0):
View Internet Explorer 7 screenshots
Click Tools > Internet Options...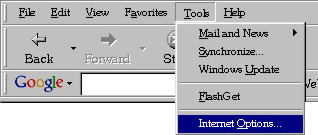 Click Delete Files

Click Settings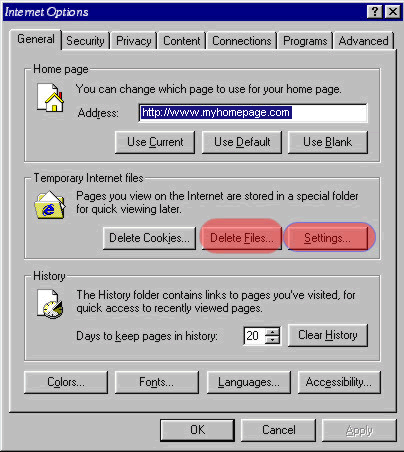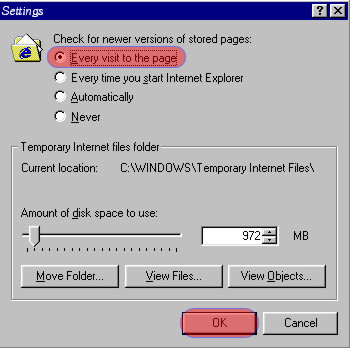 Hit Refresh on your browser, too.